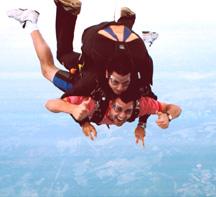 The New ROSSMAN
It's Double Movie Review time! Yay! Two Hong Kong flicks about cops and robbers; and there are betrayals and death and shit in both, so they kind of tie together... But the main reason I'm doing two reviews in one is that I am one lazy mother fucker. Porn surfing takes up a LOT of my time, and I really don't want to set up two separate review pages here. You understand (and if you don't then you're an Amish Mormon who shouldn't even be on this page! You're going to Hell, you Amish turd! Did you see that picture at the top of this page? There's people having S-E-X in it! And you LOOKED at it! You're going straight to Hell, accept it).
First up, let me cover Jackie Chan's New Police Story. Remember those 30 other "Police Story" movies Jackie used to shit out like 5 times a year?... Well forget 'em. This movie has absolutely nothing to do with Super Cop or whatever the fuck else the rest of them were subtitled. There is absolutely no humor whatsoever in New Police Story. From what I've read on various online loser sites, Jackie was getting sick of being the "funny, gay, Asian retard" in all the American movies he was making untold millions from, and he wanted to show his hometown, Hong Kong, that he could truly act and be a righteous leading man. Apparently that translates into "overact all over the fucking place" and look like a total wino-crybaby. That's right, if you ever wanted to see Jackie Chan pretend cry in emotional anguish or puke his guts out again and again in a back alley, then New Police Story is for you.
NPS is all about Chan's character (a used up super-cop who's not so super any more) who's caught up in a case against a group of punk-ass-bitches who make it a habit of committing mega crimes, and then tape themselves killing a shit load of cops as they respond to the original felony. The perps then turn all their Faces o' Death home movies into a video game for the online masses to enjoy (think Doom 3, but instead of the hoards of Hell, you kill real live dead cops). It's kind of disturbing, but the most disturbing part of this movie is the fact that the punks themselves overact almost as much as Jackie (but instead of over-emoting "puke and tears," they go gonzo by pretending that they're in a 3rd grade production of Serpico... They SPIT all their lines out and stick their chins forward with every syllable. You just want to grab each of them by their annoying throats and scream "It's called ACTING! Act like you're NOT acting!"). It's like Jackie really doesn't understand what real "acting" is like without kicking 12 guys in their faces and then jumping over a building and into a harbor set on fire by an oil spill in one incredible, uncut, 5 minute action shot... and it's apparently contagious to all the young thespians around him.
Anyway, so Jackie's all tangled up in the case against the punks, and then his entire elite squad gets wiped the fuck out by the turds while raiding the fuckers' warehouse HQ. This is when Jackie totally hits the sauce, and then cries his heart out... for like a half an hour. Christ, Fear and Loathing in Las Vegas didn't have this much self destruction going on! But soon a young gun who claims to be from another HK PD branch shows up and gets Jackie back on his feet and back in the game. Honestly, this guy was the cool character that Jackie tried so hard to be in this movie. He was fun, upbeat and NOT AN ALKY. Anyway, after washing the dried puke from Jackie's chin, he gets him back in the force, and then he tries to get him back together with his cute girlfriend. THEN they go after the punk-fucks who caused all the destruction and carnage in the first place. Some pretty cool patented Jackie-action then happens and then the big finale (and the big redemption [seriously, if this is a spoiler to you then you've NEVER seen a Jackie Chan movie before, shittard]) predictably takes place. But, what made me roll my eyes a little bit was the end credits. See, Jackie movies are famous for their end credits in which we, the audience, can see all the stunts that went wrong, and just how physically fucked up Chan is because he never works with a net and does all his own stunts for real. Well, in New Police Story, he still does all his own stunts, but he uses wires everywhere. In hindsight, it's kind of obvious to tell when you see some of the ways that he and his stunt crew hang or swing from certain rafters or the outsides of certain skyscrapers... But I was just so used to taking for granted his own indestructibility that I never would have guessed that the Chan was now too old to jump onto a burning rope, three stories above the hard ground, without a wire attached to his ass. This is the end of a proud era. So, not only can Jackie NOT act his way out of a drunken, puke-filled paper bag, but he can't even do his own real-time stunts anymore. So sad.
Beyond that though, New Police Story is a pretty decent movie. It's very entertaining, and there are quite a few moments where you (or at least just I) literally grip the front of your seat, wondering what's going to happen to a certain character or how something is going to play out. Plus there's some good double crossing and betrayals going on. NPS is a fun ride, but nowhere near as great as Rumble in the Bronx, Police Story III, or Drunken Master II (uncut, with its original, fucking awesome ending in tact). So that's that.
Now, on to Infernal Affairs. THIS is what I'm guessing Jackie was originally trying to make with NPS. Infernal takes a dark look at the Hong Kong police and their long fight with the drug cartels that are trying to turn their megalopolis into Snort-City, China. Both the cops and the mob have an undercover operative working in the other's crew, and both sides have only one or two other people who know of their undercover's identity. In a movie where LOTS of people die painful and unnecessary deaths, you just know this is going to lead to some great cat and mouse moments of scandalicious intrigue... You just KNOW it. And it does.
Infernal Affairs is so tense and nail biting through its entire runtime that I found myself in the fetal position on my couch by the time the screen faded to black. And the ending, oh MAN! Hollywood should take note of other countries' cinematic masterpieces like this film (and by "take note" I mean either import them or learn from them, NOT pathetically try to remake them). I could not tell how it was going to end, even right up to the actual finale. It kept me guessing. Granted, I'm not the brightest crayon in the pack, but I can usually see how stories are going to finish due to blatant foreshadowing and sloppy acting three kilometers away. Infernal Affairs truly kept me wondering. And the emotions that spewed from the screen like the bile from Jackie's stomach in NPS... Awesome. I've seen little babies get punched in the face and have their candy stolen (by Carl, if there are any cops reading this), but that kind of unsolicited violence only made me wince a little and shake my head in semi-grief. The shit that hits the numerous Asian fans in IA however, made my lower lip tremble a bit and my eyes tear up. This film is a combined grandslam effort that merges the terrific acting, writing and directing style all into one uber-emotional, cinematic, action and drama-filled masterpiece... Everything is pitch perfect.
You know what sucks about this though? Hollywood feels the need to remake this perfect movie with Western actors (it's already in production or preproduction as of this writing). Why? I have absolutely no fucking clue. They'll botch the perfect ending too because it wasn't all hugs, and koalas shitting rainbows in the viewers' brains, and that will utterly ruin this story. Oh God, I'm gonna be sick, with hacks like Leo DiCaprio and Matt Damon trying to play the rolls of hardened cops and crims... Hollywood, here's a clue, NOT EVERYONE IN THE WORLD IS A PRETTY BOY. As hard as it is to believe, some cops and mobsters are ugly fucks. Christ almighty! You just know that a gang of coke dealing hoods would shoot the good looking guy first, rightly suspecting him of being the double agent. I know I would, mostly just out of spite of him being too damn hot and probably banging my mob-ho behind my back. What an asshole! But beyond the Hollywood remake (which I'll probably review when it comes out just so I can give it an "F-"), I have absolutely nothing bad to say about this flick. Nothing. Well, maybe they could have had a 15 minute long lesbian sex scene in it just to break up the tension, but that kind of addition would obviously make even Major League 2 a great movie.