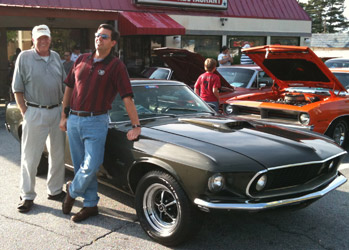 The Accelerated-ROSSMAN
I haven't wanted an anime chewed up, shit out, set on fire, put out by pissing on it, and then thrown Xenomorph blood on it more than I have after finishing up Accel World. I fucking loathed this series.
Accel World is another one of those shows that revolves around an online virtual-reality game (think Sword Art Online, Log Horizon, or .hack//sign), but instead of making a cool-sounding or a fun-looking MMORPG, the writers made Brain Burst (the game played in this anime) a retarded fighting game with worse rules and fighting techniques than Mortal Kombat. That in itself is pretty bad and worthy of a poor rating (if the game that we watch the main characters playing for about 50% of the run time is this horrendously constructed and lame and you just want them to stop playing it whenever they start, that's not a good way to hold your audience), but it's really the characters that made me detest everything about this show. Ugh. I'm going to have to talk about them now, aren't I?
But first, let me summarize the plot, as it were.
It's the future. Everybody has neural-linkers that they wear around their necks that can be used to enter a virtual world and play games and study and watch 3D pr0n and stuff. Our main character (a short, stupid, incredibly fat little fucker called Haruyuki) is great at the virtual squash game on the server at the middle school that he goes to, but he sucks at everything else in life except eating. He is anime's own version of Kevin James, only fatter and more annoying and infinitely more whiny. So anyway, Haruyuki is a loser, he gets picked on in school all the time, he eats like a pig, but he's gained the attention of the hottest girl in the school because he's good at virtual squash. See? Total Kevin James movie setup.
This girl, Chiyuri Kurashima, introduces Haruyuki to the super secret, "don't tell anybody about it or we'll castrate you" game called Brain Burst. Once he downloads BB from Kurashima, Haru finds himself able to enter the "Accelerated World" and pretty much stop time for himself because that's not impossible for a shitty-little fan-made video game that somebody just loosed on the net. But along with this ability to enter the Accelerated World and "move his mind" at something like 1,000 times faster than regular schmoes when he's linked in, Haru quickly finds out that he can be challenged to duels by other Burst Linkers even when he's just walking down the street, as long as his neural-linker is on. If he loses a fight he loses a bunch of his Burst Points. If all his Burst Points are lost, the Brain Burst program gets deleted from his neural-linker and he can never ever play the game or cheat on tests using the Burst Realm ever again.... That's it. No brain hemorrhaging, no becoming a drooling idiot with all his brain functions destroyed, he just can't play the game anymore. Harsh.
Anyway, that's the plot. The whole fucking thing. It's just Haru playing a fighting game for his Princess Kurashima (who actually inexplicably loves the whiny, annoying, ugly, really pathetic choad for no good reason at all.. Seriously, not even a fake anime reason like "she saw him sink a basketball from across the court behind his back," or "they were childhood friends which ultimately means they absolutely HAVE to get together and live happily ever after in the future"). Sometimes a tough challenger will appear, but we know from the outset that Haru (and eventually his slightly less annoying real-world friends) will overcome them. Because... Well... Uh... Well, there's no fucking good reason at all that Haru and his friends should constantly win because they suck with tactics, their skill levels are all super low, and their teamwork is nonexistent. I wished them all terrible virtual deaths in the game, and car accidents that left them in comas in the real world.
Oh, and on top of the characters all being either stupid, catty, whiny, annoying, assholic, vain, retarded, betrayaly, or all around horrible people (or a good mix of all those qualities), the designs for most of the kids in this anime suck too (honestly, Haru looks like a human Porky Pig, standing at only waste-height and four-times the width of any of the rest of the cast), and ALL of the virtual game avatars just look fucking awful. They look like they were designed by somebody with no idea what "interesting" means. None of the Brain Burst fighters look appealing or even the slightest bit "cool." It's like they were only half-way designed before the show went into production and they never had time to give them any kind of visual personalities. They're like color-themed store mannequins without the new, fancy Spring fashions on them.
So, unless you like your shows to feature pathetic middle schoolers who think that having a terrible fighting game removed from their 3DS is the worst thing that can ever happen to them, stay away from Accel World. It's based on a huge series of light novels, and that means that this anime series doesn't even have a proper ending. You just watch these irritating, naive turds run around getting their asses handed to them in Brain Burst, only to come back at the last second and win because they suddenly realize that they want to keep playing just before they're knocked the fuck out for good. This happens over and over and over again. It's repetitious, bland, lame, and boring as fuck.
I will admit that the first 2 or 3 episodes had me intrigued even though I abhorred that Hobbit-sized fatty Haru, but soon I realized just how awful and monotonous the whole thing was and fell into a deep depression when I realized it was 24 episodes long. I didn't even bother with the OVAs. Fuck that shit.
Bottom line: Don't.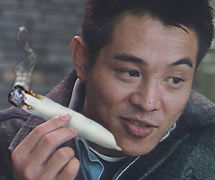 KUNI
I say, I love to play any challenger in any Street Fighter game, and I will hand your heinie to you in Soul Calibur or Smash Brothers, but this Brain Burst game in this terrible anime series looked simply dreadful. Are you telling me that it's a fast-paced melee fighter that the virtual player needs to stop in the middle of and select his next super-move from a select-and-press menu board? Imagine throwing kicks and punches at your opponent in SFIV, and then, when you want to Dragon Punch them you have to stop, open up your virtual menu, scroll down to ultimate moves, open the selection, and press "Dragon Punch".
I do not believe that the makers of this anime series ever truly played a video game in their lives. And do not get me started on the games that the main character is a "master" of before he gets invited into that disastrous Brain Burst game. Squash? Really? That's how we're supposed to know that this chap is a great gamer under his roly-poly surface? Because he plays virtual squash? Which demographics are you aiming for, Accel World creators? You're insulting not just fighting game aficionados with your terrible interpretation of a 3D fighting game, but you think that the kids watching this show will be impressed with Haru's virtual squash skills?