The Rossman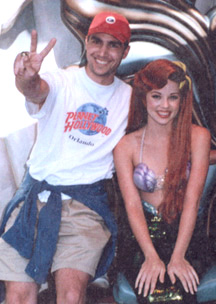 "Ahhhhh, Thanksgiving. How do I love thee? Let me count the ways: I love how you allow us to over indulge ourselves in tons of tasty turkey and sumptuous stuffing and cravable corn and positively preposterous potatoes and etc., etc.
"I am thankful for the food, sure, but also for college football. And for the Detroit Lions game too. During the time that it takes the women to cook my food I just veg out in front of the tube and go piggie on the chips and salsa. And I'm usually pretty sloshed when dinner time rolls around thanks to my personal and traditional 12 pack of John Courage.
"I'm thankful that I always get a drumstick (even when I have to beat the crap out of and sometimes stab family members for it). I'm thankful that I'm not expected to drive those family members to the hospital after they pass out or find any blood leaving their body.
"I'm thankful for the ability to belch and scratch like a king. I'm thankful for the fact that when everybody is busy cleaning dishes I can kick the cat with impunity. I'm thankful for porn... but that's a gimme. I shouldn't even have to say that.
"I'm thankful for boobies. And nice, shapely female legs. I'm thankful for gorgeous Scottish redheads and wish that more of them would stop on by Casa del Rosshombre more often.
"And finally, I'm beyond thankful for Buffy the Vampire Slayer. I'd bone all the chicks on that show in a micron (well, except for Tara, cause she's chunky)."